About Us
Brand Story
CENTRON ENERGY SAVINGS TECHNOLOGY CORP
ADD: 731 Roxas Blvd Parañaque City
Metro Manila Philippines
TEL: (632) 556-6688 (632) 556-6588
(632) 556-6677 (632) 556-6655
FAX: (632) 556-6788
EMAIL: info@ges.com.ph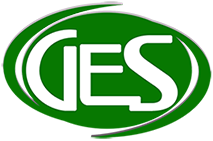 It represents the light of the life that indicates a vigorous symbol of vitality. The worsening of the global environment has aroused a wide concern; therefore, environmental protection gradually receives attention of people until now. Energy-saving and environmental protection increasingly becomes a concerned topic. GES adheres to the green environmental protection and energy-saving as the core, to improve our living environment and make unremitting efforts.
The sources of energy, the more energy stored on earth are non-renewable and limited resources such as petroleum, natural gas, coal and others. The exhaustion of energy will be the future major problem to be faced by mankind. Therefore, a renewable energy becomes human-hunting and hotspot of scientific research. As solar energy, wind energy and other energy usage, the human society will inject new vitality. GES green environmental protection of new energy development and utilized for career direction, and committed to provide for all human beings are more reliable and economical energy efforts.
Despite of increasingly reduced earth energy, energy-saving concepts are more urgent and important. GES adheres to the "green-energy saving, environmental protection" as principle of new energy efficiency as the core, and to take the technical innovation as it means, and utilizes the improvement of the human energy.